We have been creating websites since 2012. During this time, our team has created a large number of interesting projects. ByPRO has experience in not only developing websites and creating the individual style of each project but also promoting these projects. Our main task is to present the client's business as an ambitious and catching product.
Our clients are different, but they all share the need to have a software solution built to generate revenue streams, establish communication channels or streamline business operations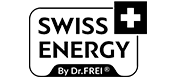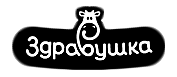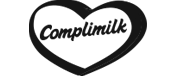 CONSTANTLY MASTER WHAT YOU DO
Mastery arrives after a thousand of completed repetitions
GET CLOSE TO A DEER
We constantly minimize losses in communication by getting closer to a problem
We were very pleased with the work of ByPRO team. Convenient interface and stylish design have almost doubled the conversion rate of new customers! The site was completed in a very short term, and that was the main requirement! No unnecessary clutter that would complicate user interaction with the resource. Very concise and comfortable. We have been using the technical support package for 3 months and are not planning to change the development team, these guys know what they are doing!
In 2018, we decided to replace the old corporate site with a new one with modern design and functionality. Production of dry construction mixes for concrete is difficult to portray attractively, but ByPRO team successfully coped with this task. Thanks to their well-coordinated work, we received a convenient catalog (we have more than 100 product items with a lot of technical documentation) decorated in a modern style. It should be noted that the site was not written according to a template, but with original code!
Thanks to ByPRO specialists we got a website that fully complies with our corporate culture and successfully solves the business tasks assigned to it.
Appealed to ByPRO for redesign of the corporate style. The task went to several offices, but did not hear any interesting proposals. The ByPRO guys quickly conducted a technical audit, pointed out the shortcomings and potential of the resource, demonstrated to us sites of similar topics. We were really inspired after the first meeting and decided to cooperate immediately. Now when our new selling website is ready for the season, we can say: "ByPRO is an excellent service for the most demanding customers! All remarks were carried out online, none of the managers who led the project "fell out" from the schedule. Well done guys!
GOT A PROJECT IN YOUR MIND?
WE'D LOVE TO HEAR WHAT MATTERS TO YOU!